Archive for the "Dates" category
by depart on September 3, 2009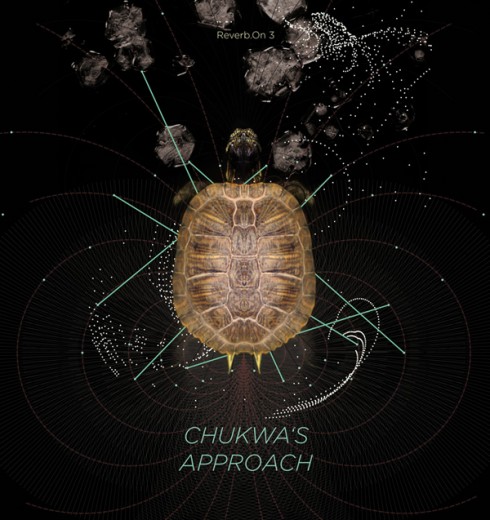 Reverb.On 3: Chukwa's Approach
Thursday. 24.09.09, 17.00h / 17.30h / 18.00h, Salzwelten Salzburg/Hallein
Depart and Stefan Fraunberger present a new Performance in the series REVERB.ON in cooperation with Schmiede and Salzwelten Salzburg: Chukwa's Approach.
Inspired by concepts of Minimal Music and especially by the work of La Monte Young ("The Tortoise, His Dreams And Journeys") an orchestra of 53 people is going to play a single chord throughout the whole performance. Situated about 100 meters below ground on a lake within a salt-mine the musicians and the audience are invited to experience the vibrancy of a mountain.
Due to limited space we ask you to register in advance (Gabriele Krisch, 0699 10716582, chukwa@depart.at)
More Information: www.salzwelten.at | www.schmiede.ca
This Performance is supported by Land Salzburg / Podium09.
German:
Das Künstlerduo Depart (Leonhard Lass, Gregor Ladenhauf) hat 2007 im Rahmen der Schmiede die Reihe Reverb.On ins Leben gerufen.
Mit dieser Performance-/Konzertreihe widmet sich Depart zeitgenössischen und ungewöhnlichen Konzepten und Kompositionen. Diese werden in ihrer musikalischen Form nahe am Original präsentiert, aber um aktuelle visuelle und performative Aspekte ergänzt. Ganz bewusst liegt hier der Fokus auf Kompositionen die bereits den Charakter von "performed installations" in sich tragen. 
2009 haben sich Depart von den Konzepten und insbesondere dem Werk "The Tortoise, His Dreams And Journeys" des amerikanischen "Minimal Music"- Komponisten und Mitbegründers der Fluxus Bewegung La Monte Young inspirieren lassen.
Die dabei in Zusammenarbeit mit Stefan Fraunberger entstandene Eigenproduktion "Chukwa's Approach" wird nun in einem ganz besonderen Rahmen präsentiert.
Depart kooperieren mit der Schmiede und den Salzwelten Hallein um diese Performance in der Kulisse des unterirdischen Salzsees auf zwei Booten etwa 100 Meter unter der Erde zur Aufführung zu bringen. Ein 53-köpfiges Orchester wird auf zwei Booten inmitten des Salzsees das Publikum mit einem schwebenden, ewig vor sich hin mäandernden Akkord in reiner Stimmung konfrontieren. Depart runden zusätzlich mit Videoinstallationen in den Stollen der Salzwelten dieses Gesamtkunstwerk ab. Reverb.On zielt besonders darauf ab, zeitgenössische Konzepte durch stimmige und holistische Präsentationsformen einer neuen Öffentlichkeit zugänglich zu machen. Eine einzigartige Erfahrung für Menschen mit Sinn für das Wesentliche und Fans experimenteller Musik !
Diese Performance wird gefördert vom Land Salzburg im Rahmen von Podium09 (www.podium09.at).
Am Donnerstag, 24. September 2009 wird "Chukwa's Approach" dreimal aufgeführt. Auf Grund des begrenzten Platzangebots auf den Booten ist eine Voranmeldung erforderlich. Treffpunkt am Eingang zu den Salzwelten Hallein am Dürrnberg (Ramsaustraße 3, 5422 Bad Dürrnberg) 17.00 (Beginn und Einfahrt 17.15), 17.30 (17.45), 18.00 (18.15).
Anmeldung: Gabriele Krisch, +43 699 10716582, chukwa@depart.at
Weitere Infos unter: www.salzwelten.at | www.schmiede.ca